Whistle blown on non-compliant Auto Enrolment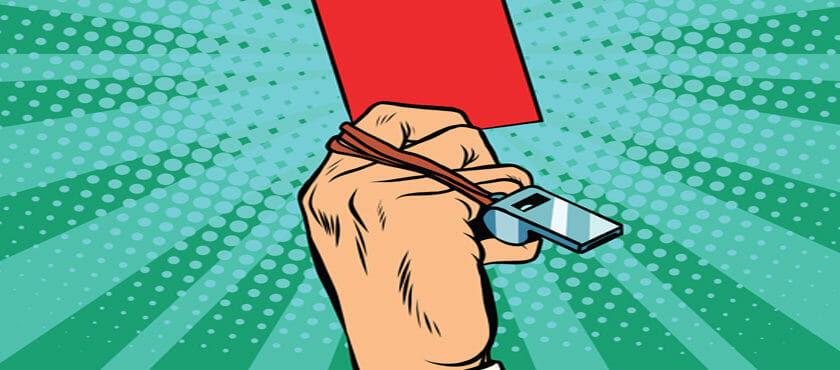 Is your business complying with your Auto Enrolment responsibilities?
At the end of last year, we told you how the The Pensions Regulator (TPR) had taken its gloves off when dealing with businesses that weren't complying with their Auto Enrolment responsibilities.
We reported on a Greater Manchester bus company that was due to be sentenced after admitting it deliberately avoided giving their employees workplace pensions. After a court ruling, the final bill cost the firm and its managing director over £60,000.
As 2018 has progressed, TPR has lost none of its appetite for bringing non-compliant firms to book. One recent case involved a healthcare company being fined over £20,000 for not complying with its Auto Enrolment duties and for supplying misleading information to the regulator.
The investigation into Crest Healthcare began when a whistleblower complained to TPR that the firm had misled employees into believing their pension scheme was live. It wasn't, yet Crest was taking 'contributions' from its workers while refusing to give them information about their 'scheme'. This money was kept in a Crest Healthcare bank account for eight months and not paid into a workplace pension scheme until the whistleblower came forward.
At a hearing at Brighton Magistrates' Court in March, Crest Healthcare and its MD, Sheila Aluko, each pleaded guilty to providing false or misleading information to TPR, plus two charges of failing to comply with Auto Enrolment duties.
Crest was fined £13,000, along with £3,404 in costs and a £120 victim surcharge. Aluko herself was hit with a fine of £1,624, a substantial bill of £3,404 in costs and a £120 victim surcharge.
Darren Ryder, Director of Automatic Enrolment at TPR encouraged whistleblowers to come forward, saying: "I would urge anyone who believes their employer is breaching its Auto Enrolment duties to contact us. We will not tolerate non-compliance and, as this case shows, neither will the courts."
It's easy to see from TPR's press release archive that it is targeting non-compliant businesses hard. So if you are in any way unsure whether your company has a workplace pension scheme that meets the regulations, or have any queries or questions about Auto Enrolment, we strongly recommend you get in touch with a THP accountant. We'll do all we can to make sure you aren't risking hefty fines and penalties, with offices in Cheam, Chelmsford, Wanstead, Saffron Walden and London City.